PCIe4 Seminar (Milpitas 2017)
PCIe® 4.0 Test Challenges seminar
Thank you to all attendees and Rohde & Schwarz for hosting the successful PCIe4 Test Challenges seminar in Milpitas, CA on December 12, 2017.
Our talk titled "Measurement Challenges for PCI Express v4.0 Clocks" was very well received, with lots of interesting questions and discussion.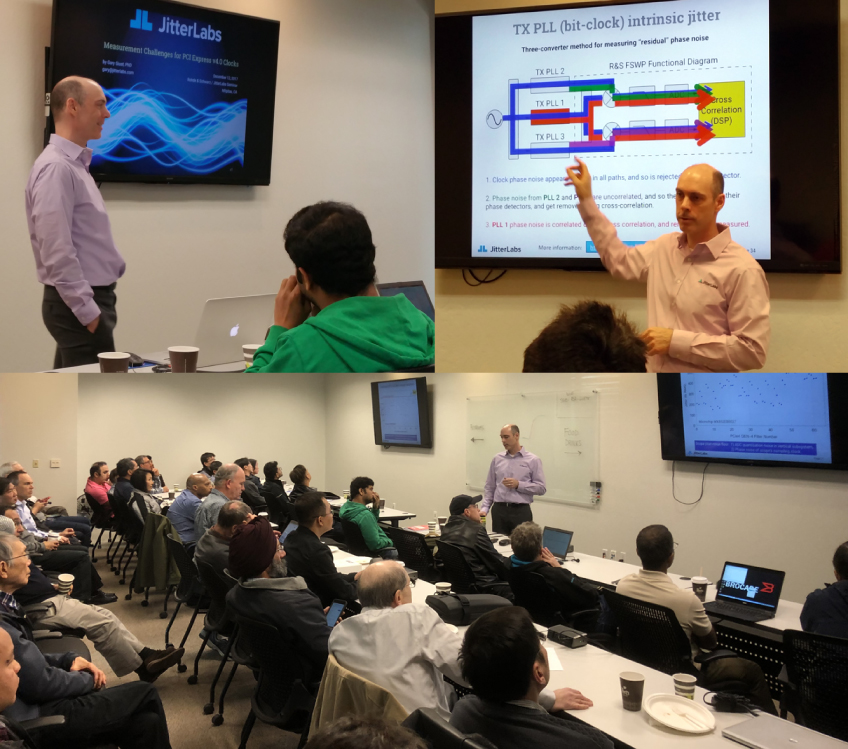 Disclaimer: All opinions, judgments, recommendations, etc. provided by JitterLabs do not necessarily reflect the opinions of the PCI-SIG® association. PCI-SIG®, PCIe® and PCI EXPRESS® are registered trademarks and/or service marks of PCI-SIG.